Be Reasonable Action Day: Scottish Parliament
A team of volunteers have been outside the Scottish Parliament raising awareness of the huge public opposition to the smacking ban Bill.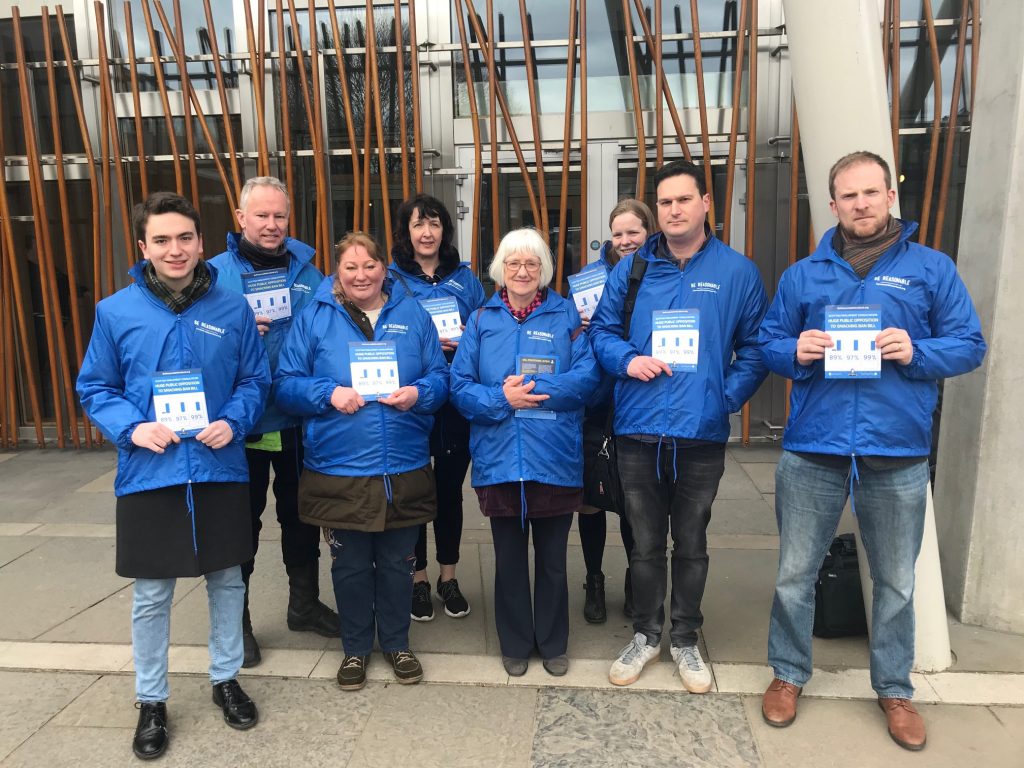 Volunteers handed out leaflets to politicians and public servants, as the Equalities and Human Rights Committee held its final evidence session.
After the last session involving representatives from the Scottish Government and the Bill's author John Finnie MSP, 88% (36 out of 41) of witnesses invited to appear before the Committee have been in favour of the Bill.
The leaflet sought to highlight the 89% of submissions to the recent Scottish Parliament consultation opposing the Bill.
Many of those who took leaflets expressed support for the campaign. For example one woman said that anyone with children won't be in favour of a ban.