BE REASONABLE SCOTLAND ACTION DAY: ABERDEEN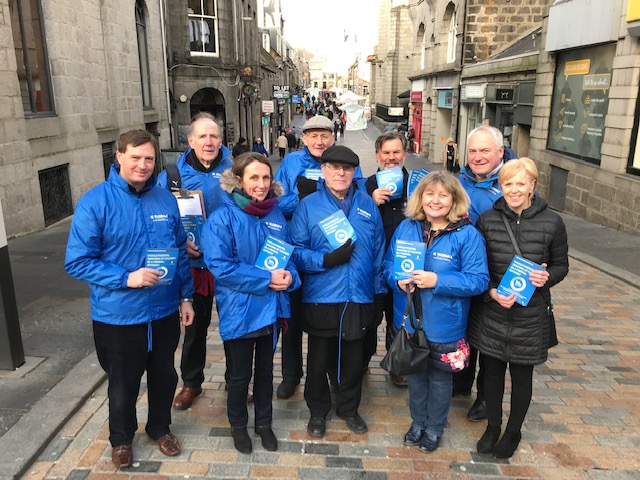 The sun was out on Saturday morning in Aberdeen and so were a host of local Be Reasonable volunteers to hand out leaflets to Christmas shoppers – a huge thank you to all the team!
Hundreds of flyers were handed out and many folk were unaware that there is currently an attempt to criminalise all parental smacking currently going through Holyrood – all the more reason for our team to be there to tell them.
One volunteer said that a few people came back to her after reading the leaflet to say they were really quite concerned about the proposal and they would be telling their family and friends.
Another found that only a relatively small minority of people were in favour of a total ban on smacking, which confirms our own research.
Many people said they were smacked as children and that it never did them any harm. It was also encouraging to see a number of young people agreeing with us – another indication of how out of step John Finnie and the Scottish Government are.
If you want to let the Holyrood Parliament know how unhappy you are with this Bill, you have the opportunity to do so until Friday 25th January by responding to this consultation.
Sign up here to receive our emails and we'll be happy to give you further details.
The Be Reasonable Roadshow is taking a break over the festive period, but we'll be back in the New Year with our first Action Day in Glasgow. If you're able to help us, we'd love to hear from you. Email us at admin@bereasonablescotland.org
Photos of the event: