BE REASONABLE SCOTLAND ACTION DAY: GLASGOW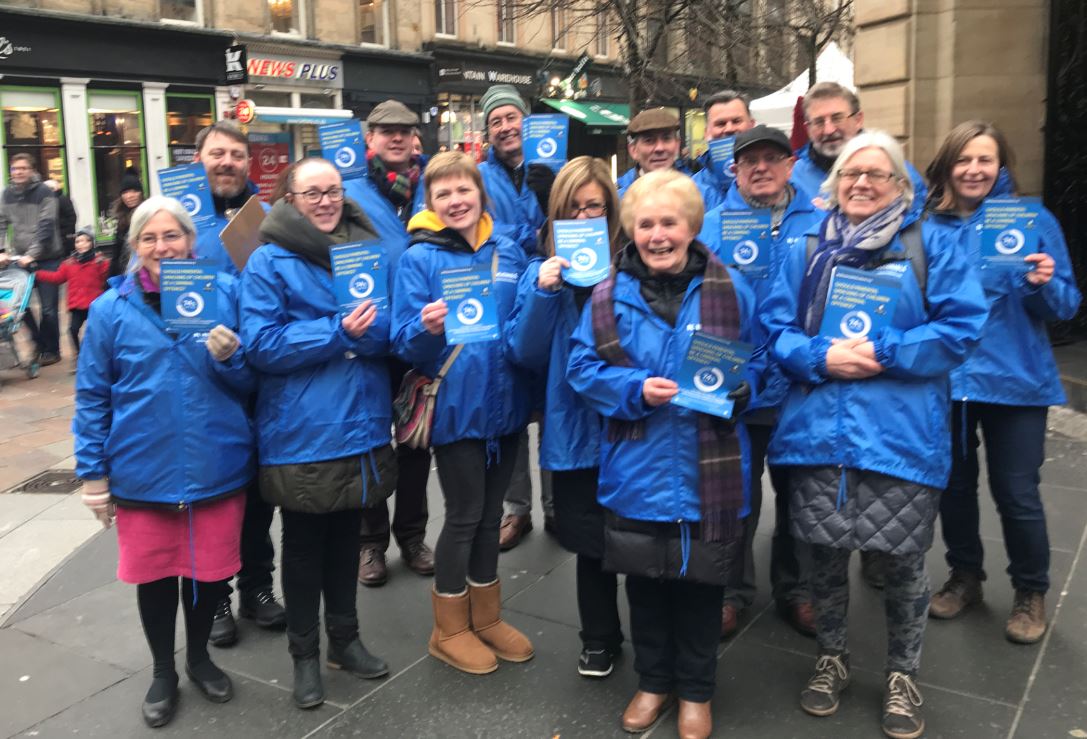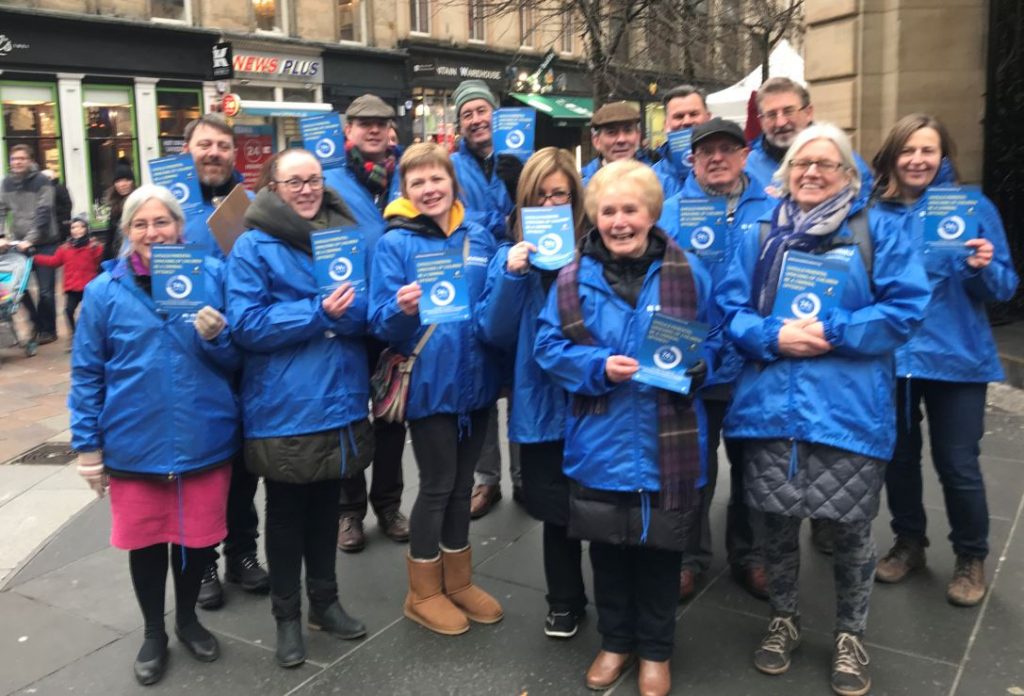 The busiest city centre in Scotland on a Saturday was always going to need a large team of volunteers to cover it, but Be Reasonable Scotland's supporters didn't disappoint – a total of 16 of them turned up on Saturday morning to cover Buchanan Street, Argyle Street, Gordon Street and Sauchiehall Street – a huge thank you to all of them!
As with previous action days, the vast majority of shoppers were in favour of the Be Reasonable campaign, with only the occasional individual in favour of a total ban. Some of those who were initially in favour of John Finnie's Bill reconsidered once they realised what the implications would be.
Time and time again, folk said they were smacked as children and it never did them any harm – indeed, one young man said that it had helped him to learn right from wrong.
Another thing our volunteers discovered was that several people were completely unaware of the Bill's existence – but were grateful to learn of the opportunity for the public to make their views known before Friday 25th January.
One lady we met took a bunch of flyers to give to her friends and YOU can let your friends know about the call for views too on social media. Why not let them know about it today? People can respond to the call here.
Next Saturday, we'll be in Edinburgh, so if you're out and about, do say hello to the team!