Be Reasonable Roadshow – Edinburgh
Be Reasonable was in Edinburgh last week for our latest roadshow event.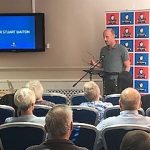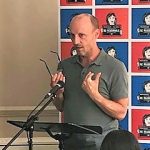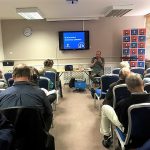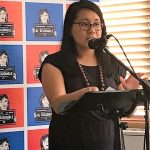 Thank you to everyone who joined us. It was a lively audience with a mix of ages from teenagers to grandparents, all concerned about plans to criminalise parental smacking.
Jane Leung of the Christian Institute, one of the organisations supporting the Be Reasonable campaign, opened proceedings with an introduction to the campaign.
Dr Stuart Waiton, senior lecturer in criminology and sociology at Abertay University, spoke about what was influencing the push to ban smacking.
He explained how autonomy was the essence of the family, but there was no sense that politicians, professionals or policy makers thought that autonomy was a good thing.
Stuart said Prof James Chalmers, Regius Professor of Law at the University of Glasgow, told him that the consequences of being prosecuted for smacking could amount to a conviction for assault with repercussions affecting job applications and volunteering or working with children.
Be Reasonble's poll showed that an overwhelming majority do not want any changes to the law. Stuart said: "Politicians have forgotten who they are. They are our representatives. They should not be trying to teach us, they should be representing us, not treating us like children."
The way the plans are being promoted Stuart explained, is not about locking parents up, it's just about 'sending a message'. But this, he says, is causing confusion about how you develop policies and legislation.
He told the audience about a conversation he had with a police officer about laws being created to 'send messages'. He asked the policeman, if a law is introduced do you have to enforce it? The policeman responded: "Of course you do."
Stuart also touched on the concept of the criminalisation of everything and how professionals now encourage the concept of 'the vulnerable child'. He said children are today by definition vulnerable and the smacking ban helps to create the idea that they are fragile.
Nigel Kenny of the Christian Institute shared practical points about how to get involved in the campaign.
The evening closed following a lively question time, including questions about how a smacking ban would be policed and the culture of social services.
One member of the audience commented: "It's making something criminal that's just normal!"
Another asked: "Who's policing the teachers and the social workers?"
Stuart, responding to a question, said: "The family has been made toxic in the perception of professionals."