Be Reasonable at the SNP Conference 2018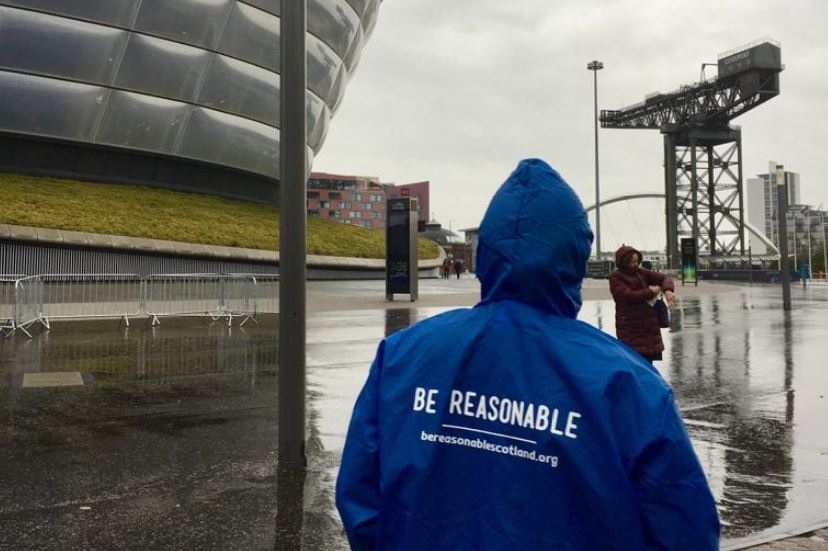 Be Reasonable volunteers were outside the SNP conference in Glasgow today handing out leaflets to delegates as they arrived for the final day of the conference.
Despite the wind and rain our friendly team received a warm reception from conference goers arriving at the venue.
Many of the people we spoke to actually said they agreed with us.
The leaflet we handed out called on the Scottish Government to give a free vote to SNP MSPs on John Finnie's smacking Bill.
We believe it is vital that on this issue, politicians are able to vote with their conscience. The Bill represents a major interference in private family life.
The Scottish Government repeatedly said it opposed a smacking ban because it could criminalise parents. But last year it made a U-turn and decided to support Green MSP John Finnie's Bill.
This may have been because Ministers were seeking to secure their majority by gaining political capital with the Greens.
But the Government should be wary of gaining support from a handful of Green MSPs when it could mean losing the support of the Scottish people – three quarters of whom are against a smacking ban.
We hope that SNP politicians will listen to their supporters, and the rest of Scotland, who are strongly opposed to a smacking ban.